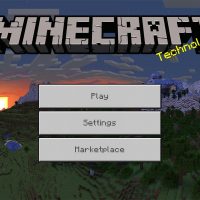 Minecraft PE 1.18.12
Download Minecraft PE 1.18.12
Download
Download Minecraft PE 1.18.12 with a working Xbox Live: master the new menu design, meet updated frogs, explore new biomes, and more!
What's new in Minecraft 1.18.12?
The Mojang team continues to work hard to improve the game environment of Minecraft 1.18.12 Caves and Cliffs Part 2.
The new build offers players a redesigned world creation interface, improved frog animations, and improved mob behavior.
Biomes
Some structures generated in the open spaces of Minecraft 1.18.12 are also worth attention. You should go to Stony Peaks, located on the hills for valuable resources. It is also worth exploring the karst and lush caves rich in unusual vegetation. For example, there, you can find luminous vines.
Frogs
Already familiar to many Minecraft 1.18.12, the inhabitants of swamp biomes continue to acquire new features. In addition to the previously added sound effects, in the game's latest build, frogs began to jump more often, and tadpoles were born faster. Players can still see the entire life cycle by watching the transformation of tadpoles into adult amphibians.
The developers of Mojang did an excellent job on the animation of the frogs and the reservoirs themselves. They managed to improve the jumping animation of the swamp mobs and the movement of the tongue. The animation of water in rivers and swamps has become smoother.
Technical improvements
The game authors have fixed several bugs and optimized the gameplay in Minecraft 1.18.12. Many improvements relate to the behavior of mobs.
For example, creatures will now pass through Azalea blocks and blocks with spiky drops. By the way, corals and a coral fan will also no longer be an obstacle in the way of mobs.
Can I tame a goat in MCPE 1.18.12?

No, you can only milk it.

What do I do with a goat horn?

You can utilize it to produce raid sounds.

What do I need to collect powder snow?
download anchor
Download Minecraft PE 1.18.12