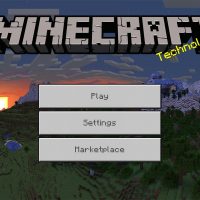 Minecraft PE 1.18.31
Download Minecraft PE 1.18
Download
Download Minecraft PE 1.18.31 with a working Xbox Live: dig very deep to find the darkest biome, but beware of its main inhabitant.
What is new in Minecraft 1.18.31 Release?
The developers of Mojang Studios tried not only to add new locations and creatures to Minecraft PE 1.18.31 but also to fix the errors that were discovered earlier:
objects will no longer disappear when importing worlds;
parts below y=0 will no longer be damaged;
mobs will not become immune to damage after healing.
New biome
One of the most incredible and frightening places in Minecraft 1.18.31 is Deep Dark Biome. Frightening silence and almost complete darkness greet everyone who decides to look into this location.
The feeling of fear and the unknown will accompany the player during his stay here. It is better to prepare immediately and try not to make noise because there will be no nice and kind inhabitants in this place.
To find this area, users will have to dig very deep. But those who decide to visit this biome should be very brave because these walls hide something truly creepy.
Inhabitant of Darkness
A lot of different creatures already inhabit Minecraft PE 1.18.31. At the same time, developers are constantly coming up with various creatures that can diversify the gameplay. One of them was Allay. This is a harmless and friendly mob that can be useful to the player.
But in addition to good beings, it is impossible to do without hostile ones. All users have been waiting for this character for a very long time, this is The Warden. A creature that has a unique ability: to find a victim even in complete darkness.
By the way, he lives in the Deep Dark Biome, where it is already quite uncomfortable. The Warden uses vibrations to find a target. He has no eyes, but in conditions of almost complete darkness, he does not need them.
How to get a Copper Horn?

It is crafted using three Copper Ingots in a "v shape" with a Goat Horn in the middle.

How to get a Goat Horn?

It is always dropped when a Goat with at least one horn rams the blocks.

What biome is the darkest?

Deep Dark is the darkest biome.
download anchor
Download Minecraft PE 1.18.31