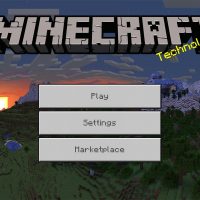 Minecraft PE 1.18.30
Download Minecraft PE 1.18
Download
Download Minecraft PE 1.18.30 release with a working Xbox Live: visit Deep Dark Biom, try to survive after meeting The Warden, or find treasures in Ancient City.
What is new in Minecraft 1.18.30 Release?
Mojang developers try to add new interesting features or fix bugs with each new update.
In Minecraft PE 1.18.30, players can meet a creepy monster – The Warden. He has no eyes, but he is well-oriented thanks to vibrations. Users can meet him in the Deep Dark biome. It is a dark and inhospitable place.
In the abandoned corridors of Ancient City, heroes can find interesting objects and relics.
The darkest biome
Deep Dark is the scariest and most creepy place in Minecraft 1.18.30. But at the same time, Mojang developers have tried to make staying in this place not only dangerous but also very interesting.
Players can create a boat with a chest to move faster on the water and at the same time take their belongings.
Simply connect the chest to any boat and get a new user object.
Warden
The Deep Dark biome is home to one of the most creepy creatures in Minecraft PE 1.18.30. His name is as intimidating as he is – The Warden. This is a creature that has no eyes, but this does not prevent it from easily finding victims.
The fact is that he uses vibrations to navigate, and the stronger they are, the more likely the creepy creature will decide to attack. Therefore, if the player noticed this creature, it is better to hide for a while and very carefully pass by.
There are a lot of these mobs in the Ancient City and Deep Dark biomes, they are not visible because they are underground. Therefore, you should be especially careful when moving to these locations.
Ancient City
In the Deep Dark biome, players will be able to meet ancient and abandoned buildings. Users can walk along with them and try to find treasures.
By the way, this Minecraft 1.18.30 location, although it begins in the darkest biome, can continue far beyond its borders.
Where does The Warden live?

In Deep Dark and Ancient City.

How can I create a boat with a chest?

Combine a chest and any boat.

What biome is the darkest?

Deep Dark is the darkest biome.
download anchor
Download Minecraft PE 1.18.30