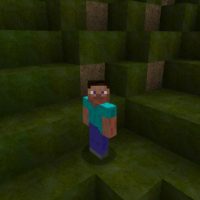 4K Texture Pack for Minecraft PE
Version MCPE: 1.17.0 - 1.20.31
Download
Download 4K Texture Pack for Minecraft PE: make the cubic world surprisingly natural, thanks to the maximum resolution of the picture.
What is interesting in the 4K Texture Pack?
This update for Minecraft PE can be a real godsend for those players who want to make the game space incredibly realistic. 4K Texture Pack offers players to enjoy the maximum resolution that will make the cubic world amazingly beautiful.
It is worth noting that such changes will require sufficiently high performance and free memory from the device. But the players will appreciate all the resources spent. All because as a result of the transformation, the surrounding world will look incredibly beautiful and realistic.
Extreme Realism
The world of Minecraft PE has its unique graphic features that make the game so recognizable. First of all, these are low graphics requirements, a large amount of noise, and pixels.
Of course, this is a distinctive feature of the cubic world, but at the same time, many users would like the surrounding space to be more realistic and modern.
It is for this case that the developers have created a 4K Texture Pack, which combines the most modern features and colors. Players will notice how every block and object has been transformed.
Opportunities
Thanks to the maximum resolution of the graphics in Minecraft PE, it will make the surrounding space amazingly beautiful and unusual. Bright colors, drawn lines, and the complete absence of pixels create many new opportunities for development.
Players can appreciate the amazing transformation right now. To do this, it is enough to install the 4K Texture Pack and they will not want to return to the previous appearance. Exploring such a space is twice as interesting because every block will look different.
Embark on a journey through the updated world and appreciate all its beauty and individuality.
What if the 4K Texture Pack does not work?

Try to activate the experimental game mode.

Can I use it on servers?

Yes, you are free to use it on public servers.

How do I install this texture pack?

The file is in .mcpack extension, so just tap on the file to automatically install the modification.
download anchor
Download 4K Texture Pack for Minecraft PE