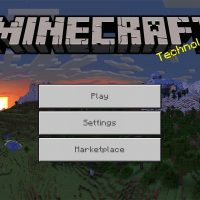 Minecraft PE 1.20.15
Trails & Tales Update (Release)
Download
Download Minecraft 1.20.15 release for Android Free: find out what changes have occurred in the soundtrack of the gameplay, as well as create villages without inhabitants.
Minecraft 1.20.15 Release Trails & Tales Update
In the next update, which received the Minecraft PE 1.20.15 number from the developers of Mojang Studios, players are presented with changes in various areas of the gameplay. For example, now you can switch to flight mode both while Crawling and when Squatting.
By the way, new sounds have been added when interacting with various mobs and objects in the cubic world. And, of course, players are still available to the previously appeared Archeology and improved appearance of armor.
Sounds
Many aspects must be fulfilled for the gameplay to be considered diverse and interesting. One of them is the soundtrack. It was to him that the developers paid special attention to Minecraft 1.20.15.
Players will hear new sounds when using scissors on a pumpkin or if they find themselves next to a Piglin at the moment of its transformation into a Zombified version. Also, the moment when an object falls into the lava, a special sound will be played continuously.
Librarian
From now on, players have a new opportunity to create villages without inhabitants at all. It is also suggested to evaluate new options when interacting with the librarian. Now a local with such a profession will sell various abilities to the heroes.
It should be borne in mind that in Minecraft PE 1.20.15, enchantment depends on the biome, and to get all the options, you need to visit each of them. Depending on the level of the master, the magic effects will also vary.
Armor
A total of 17 forging templates are currently available to players in Minecraft 1.20.15. They are an indispensable element for those heroes who want to decorate their equipment.
But first, you should get a blacksmith table. You can craft it on a workbench or try to find it in the village.
What opportunities did the librarian have in Minecraft PE 1.20.15?

He sells abilities to players.

Why do we need forging templates in MCPE 1.20.15?

How many template options are there?
download anchor
Minecraft 1.20.15 Download