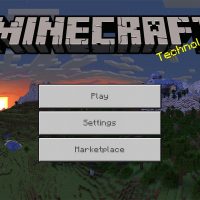 Minecraft PE 1.19.11
Download Minecraft PE 1.19
Download
Download Minecraft PE 1.19.11 with a working Xbox Live: use mangrove logs and trees to create a bonfire from them.
What is interesting in Minecraft 1.19.11?
Each update makes it noticeable how much the cubic world is changing compared to previous versions. In Minecraft PE 1.19.11, players have more opportunities to travel, create mechanisms or survive.
The developers of Mojang Studios managed to fix an error due to which the health scale displayed incorrect values. This led to the fact that the player could not interact with the world after death and could even become invisible.
Mobs
In order for the gameplay to be more stable and exciting, the possibilities of interaction with various mobs are constantly improving. They gain new abilities and skills.
Allay, for example, will be less likely to get stuck in incomplete blocks in Minecraft 1.19.11, as well as Bees. Players who move around on Sculk Sensors should be careful because Warden is more likely to be able to detect them.
Also fixed the sounds that a villager plays when trading and the sound of the goat horn is placed in the correct section of the jukebox. Also, potions cannot be applied to those mobs and players who have died.
Ancient city
One of the most mysterious and interesting locations in Minecraft PE 1.19.11 is an Ancient city. To get into it, you must go to the Deep Dark biome and find this unique territory in its vastness.
It is here that the heroes can find abandoned castles and buildings in which you can find various treasures and even a Redstone room. Also in this area, you can often see the Sculk Patch.
It is worth noting that in this version, players will have no problems entering the portal of the Lower World. The fact is that earlier he could have received damage from this. Embark on a dangerous but very interesting adventure through amazing spaces.
What can mangrove wood be used for in MCPE 1.19.11?

Where can players find the lost treasures in Minecraft PE 1.19.11?

How can players find the Ancient City?

Go to the Deep Dark biome.
Download Minecraft PE 1.19.11