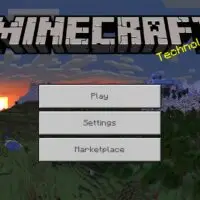 Minecraft PE 1.20.40
Download Minecraft version 1.20.40 apk free
Download
Download Minecraft 1.20.40 for Android Free Trails & Tales Update: Create items using a completely new device for cubic world.
Minecraft 1.20.40 Release: Unblocked Version
The first update that was released after Minecraft Live immediately pleased the users with the appearance of a new block that would appeal to everyone without exception, especially fans of using automatic devices.
By the way, in Minecraft Bedrock Edition 1.20.40, developers report that if a mob is too big to move around in a boat and does not fit into it, then it will jump out of it.
Ancient finds
Continuing their travels through the block space, players in Minecraft version 1.20.40 can find very ancient fragments. These objects are made of clay. Singly, they do not constitute any value, but if you combine them, you may get an interesting item.
Decorated Pots will not only decorate your interior in Minecraft PE 1.20.40 but also help to keep some valuable items inside them.
Unique cards
In the boundless world of Minecraft Pocket Edition 1.20.40, it is very easy to get lost and not find anything worthwhile. But with a map that will show all the most interesting and even secret locations, this process will be much easier.
In Minecraft 1.20.40, there is a villager who has the profession of a Cartographer, it is from him that you can buy unique maps. By the way, in each biome, the options for the products offered will be different.
Crafter
Creating items is a very interesting and fascinating process, having understood that the gameplay reaches a qualitatively new level. That is why MCPE 1.20.40 presents a device that has exactly this functionality.
It is created from ingredients such as:
Iron Ingots;
Redstone Dust;
Crafting Table;
Dropper – a block in Minecraft 1.20.40 that can throw out its contents.
Crafter also has quite realistic sounds, which will allow users to understand whether the creation process is successful or not. The fire resistance of this device is 3.5 units.
Minecraft 1.20.40 Download