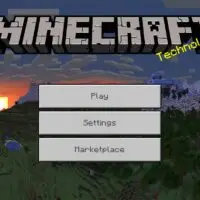 Minecraft PE 1.20.30
Download Minecraft version 1.20.30 apk free
Download
Download Minecraft 1.20.30 for Android Free Trails & Tales Update: Learn about new features of different residents, interact with them, and discover unusual locations.
Minecraft 1.20.30 Release: Unblocked Version
Thanks to constant and fairly regular updates, the world of Minecraft Pocket Edition 1.20.30 is becoming more thoughtful and diverse every time. The developers of Mojang Studios are attentive to all user comments. And immediately correct all errors that appear.
Thus, in Minecraft PE 1.20.30, iron golems will no longer spawn in low spaces. Where they could start suffocating. And camels can not race if they hit water or lava.
Mobs
In MCPE 1.20.30, absolutely every mob has its unique properties and tasks. That can be useful to the player or pose a danger when interacting with him. It is better for users to know about some of these opportunities in advance. To act correctly in a given situation.
Sniffer in the process of searching for seeds for food may drop some of them. The player who finds them can use them for planting and further growing flowers. Two types of plants can be grown in this way in Minecraft PE 1.20.30. One of them is the Torchflower. Which is used to breed and tame the Sniffers themselves.
Archaeology
Exciting adventures in Minecraft PE 1.20.30 can be arranged for users in the desert. To do this, the heroes need to go to the deserted temple. The excavation site will be located next to them. Players can find the following items in suspicious blocks:
Sniffer Eggs;
clay fragments;
Templates that are in Minecraft version 1.20.30 are used to decorate armor with beautiful patterns.
Opportunities of Villagers
It will be useful for Minecraft Bedrock Edition 1.20.30 users to know that the developers have expanded the capabilities of Cartographers. Now they can sell seven new maps. That will point to the structures. Including those biomes that have already been explored by players.
What does the Sniffer in Minecraft PE 1.20.30 eat?

Which plants are used to tame the Sniffer in MCPE 1.20.30?

What are templates used for?
download anchor
Minecraft 1.20.30 Download