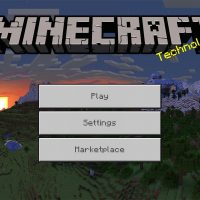 Minecraft PE 1.20.10
Trails & Tales Update (Release)
Download
Download Minecraft 1.20.10 for Android Free: find blocks of suspicious sand and use the fragments found in it to create a beautiful vase.
Minecraft 1.20.10 Release: Trails & Tales Update
This time, the developers of Mojang Studios again pleased users with a variety of innovations that affected all aspects of the gameplay. A wide variety of technical errors have been fixed, as well as the mechanics of mob behavior have been corrected.
Several rather important changes relate directly to the cherry biome, in which players are waiting for a lot of incredible discoveries. Users will also notice that the game icon has been replaced for Minecraft PE 1.20.10. Now it is got a brighter design with less detail.
Unlocking recipes
More recently, this feature has appeared in the cubic world and has already become incredibly popular among users. Thanks to it, you can get information about crafting new items. It is enough to take any object in your hands and get detailed information.
As for Minecraft 1.20.10, in this version, the autocomplete text was added to the /recipe command, and its execution was also changed. By the way, there was a confirmation of unlocking using commands and new sound notifications that occur during this process.
Cherry trees
The magnificent space is gradually gaining new functionality. Earlier, players have already learned that a new kind of dye can be created from local petals. And in Minecraft PE 1.20.10 cherry seedlings can be bought from a Traveling Merchant.
In addition, this location remains the most peaceful area where each user can relax while watching the petals falling from the trees. Moreover, the particles will be generated depending on the range of the player.
Archaeological searches
The fascinating process of searching for valuable and ancient artifacts is very popular among players. And although this process is quite simple and safe, players should still remember some rules in Minecraft 1.20.10.
It is best to clean the sand with a brush, other items will only break a suspicious block.
In which blocks in Minecraft PE 1.20.10 can players find valuables?

What color of the dye will be obtained from cherry petals?

What tool in MCPE 1.20.10 should be used to clear Suspicious Blocks?
download anchor
Minecraft 1.20.10 Download