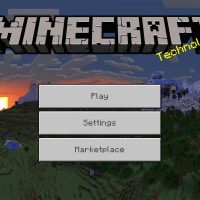 Minecraft PE 1.20.0
Download Minecraft PE 1.20.0
Download Minecraft PE 1.20.0 with a working Xbox Live: get to know Sniffer, as well as ride around the territory on a real camel, and also appreciate all the new items.
What is new in Minecraft 1.20.0?
The developers of Mojang Studios have prepared a very large-scale update for players, which will delight them with a lot of new items, incredible creatures, and unique features.
First of all, it is worth noting the appearance of new skin options for heroes. Previously, there were only two of them, and now their number has been increased to seven. It really can perfectly transform the gameplay and add a lot of new and interesting things to it.
By the way, players will meet new creatures that will be incredibly useful in the process of survival. Embark on a journey through the water using a bamboo raft and discover the updated Minecraft PE 1.20.0.
New mobs
In the user vote, this time the winner was a very unusual mob named Sniffer. His abilities include unique opportunities to search for various seeds. It is worth noting that this creature is an ancient turtle that hatches from special eggs.
To observe the process of its appearance, go to the beach of any reservoir. In Minecraft 1.20.0, this mob is completely harmless and will not cause any harm to the heroes.
Camel
The second character who also appeared in Minecraft PE 1.20.0 is a camel. It is distinguished by its larger size and lower movement speed compared to horses. But at the same time, players can move on it together.
It is main feature is that by being on top of it, the player will be safe from other creatures that can attack him.
Items
Among the new items that appeared in Minecraft 1.20.0, it is worth noting special bookshelves. Besides the fact that books can be placed on them, they can be combined with Redstone. In this case, the players will have a secret door, which can only be opened by someone who knows the secret.
What abilities does Sniffer have in MCPE 1.20.0?

He has a unique sense of smell and finds seeds with it.

How many new skins have appeared in Minecraft 1.20.0?

How can players use the new bookshelves?

Place books on them and combine with Redstone.