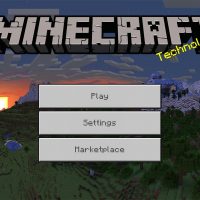 Minecraft PE 1.19.81
Trails & Tales Update (Release)
Download
Download Minecraft PE 1.19.81 Release free with a working Xbox Live: use Pitcher seeds to create two types of dyes at once, and also learn about all the innovations.
Minecraft 1.19.81 Trails & Tales Update Release
The Mojang Studios team has prepared a big surprise for the players in the form of a large-scale update that affects almost all aspects of the gameplay and even more. First of all, it is worth noting that there are new hints on the Trails & Tales Update download screen and new texts.
Also, the pop-up text when using camels has been updated to match other riding mobs. It will be useful for players to know that in Minecraft PE 1.19.81 release, bamboo and other plants can be placed on blocks of Suspicious sand.
New features
The process of expanding the capabilities of players continues in Minecraft 1.19.81. For example, now they can multiply the Sniffer. You can do this using Torchflower. In addition, the habits of this mob have changed somewhat, but it will be more willing to interact with the hero.
Also, at the moment of digging the earth with a Sniffer, particles will appear, which will undoubtedly add realism to this process.
The Search for Antiquities
Thanks to the development of Archeology, more and more players are turning their attention to this process. Indeed, this activity can become quite an unusual and interesting pastime.
Moreover, in Minecraft PE 1.19.81, it became possible not only to find ancient objects in Suspicious sand but also new music discs with cool melodies.
Armor Decoration
The process of armor decoration has recently appeared in the game and has already received a lot of enthusiastic user reviews. But some technical issues still prevented you from enjoying it in full.
Therefore, in Minecraft 1.19.81, the display of icons has been fixed, namely their location. The developers also fixed a bug that caused the element in the frame to be so small that it was impossible to see it.
Where can players find Sniffer Eggs in Minecraft PE 1.19.81?

Where can players find suspicious sand?

In the desert and under water.

What seeds can Sniffers find in MCPE 1.19.81?
download anchor
Download Minecraft PE 1.19.81