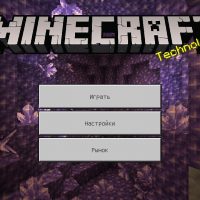 Minecraft PE 1.17.40
Download Minecraft PE 1.17.40
Download
Download Minecraft PE 1.17.40 with a working Xbox Live and travel through the updated cube world!
Minecraft 1.17.40 – What's new?
Finally, the developers from Mojang Studios have released a new version of Minecraft PE 1.17.40, dedicated to the theme of mountains and caves.
The Caves and Cliffs update brings many changes and novelties that will be interesting to everyone. The user can walk through new biomes and try out new game rules.
Gameplay
Minecraft 1.17.40 has made a lot of changes that you should familiarize yourself with. For example, the iron golem is now generated exclusively on solid blocks. It is worth noting the innovation that has appeared in the structural block. Corner mode is a new feature that allows you to highlight the area you want immediately.
All the player needs to do for this is place structural blocks at the corners of the selected area. This function will greatly facilitate the process of building various structures in the game.
Respawn blocks explode
Each player faced a problem when the bed broke, which served as an important spawn point. In such a case, the developers have added another very necessary update to Minecraft 1.17.40. Respawn Blocks Explode are new in-game rules to prevent beds and respawn anchors from breaking.
Render Dragon
In Minecraft 1.17.40, there were also changes in the graphics. To be more precise, the developers have added a new graphics engine – Render Dragon. According to them, this engine makes significant changes in lighting.
In addition, Mojang Studious has partnered with Nvidia to develop support for the RTX feature so well known to gamers. All these changes and improvements were made to make the graphics in the game even more realistic, which will contribute to complete immersion.
Can I tame a goat in MCPE 1.17.40?

No, you can only milk it.

What do I do with a goat horn?

You can utilize it to produce raid sounds.

What do I need to collect powder snow?
Download Minecraft PE 1.17.40