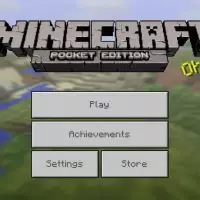 Minecraft PE 1.1.1
Download Minecraft PE 1.1.1
Download
Download Minecraft 1.1.1 full version with working Xbox Live for Android: cartographer, treasure map, immortality totem, bug fixes, and much more are already in the game!
Minecraft 1.1.1 – What's New?
The Mojang team has released a new beta version of Minecraft 1.1.1. In this update, we will have more content, many improvements, and even gameplay optimization.
Cartographer
In the villages, you can find a new mob that will be incredibly useful in your adventures around the world of Minecraft 1.1.1. This means that players can not run thousands of blocks in vain but spend a little time and purchase a treasure map.
You can find this inhabitant in the village of the world of Minecraft 1.1.1 by a white robe that makes him look like a librarian.
Totem of immortality
Another Minecraft PE 1.1.1 artifact will improve the life of a minecrafter and even save him from imminent death. A totem of immortality can be knocked out of the summoner in the forest mansion. The essence of his work boils down to the fact that after the player takes a lethal dose of damage:
health automatically rises to a certain level;
"Regeneration II" effect and "Damage absorption I" effect will be applied;
the item will disappear.
Treasure map
An item that can be purchased relatively easily from the villagers, or rather from the village cartographers. Allows the user to determine the location of two hidden dungeons in Minecraft 1.1.1: underwater temple. Forest mansion. You can purchase this item for one compass, as well as from 12 to 28 emeralds.
Enchantments
Very interesting enchantments appeared in Minecraft 1.1.1:
Frost Walker: Applies to boots that allow you to walk on water.
Mending: This

allows you to repair an item in hand

while spending character experience.
Why use cement over wool?

Concrete provides a bright and rich color, does not burn, and is also much easier to mine.

What is a cartographer for in Minecraft Bedrock 1.1.1?

The new resident will allow players to purchase a treasure map that will point the way to the mansion or underwater temple.

Where can I find the totem of Undying?

The totem of undying can be knocked out of the evoker in the forest mansion.
download anchor
Minecraft 1.1.1 Download