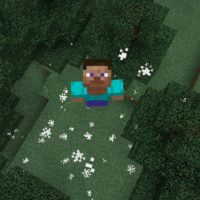 Natural Disasters Mod for Minecraft PE
Version MCPE: 1.13.0 - 1.20.41
Download
Download Natural Disasters Mod for Minecraft PE: try to survive during a tornado or earthquake, escape from fire or sandstorm.
What is new in Natural Disasters Mod?
Usually, in Minecraft PE, users can observe only two natural phenomena – snow and rain. At the same time, they do not affect the gameplay in any way.
With the update of the Natural Disasters Mod, everything will be completely different. Now the player will have to survive in the most difficult conditions. Tornadoes and sudden fires will occur suddenly.
The hero will have to survive a sandstorm or earthquake.
Main Features
The authors of Natural Disasters Mod tried to make it very difficult for the hero to survive in these conditions. The weather will change suddenly, the player will not be able to prepare for what will happen.
Only the most fearless and brave heroes will be able to hold out until the end and not get scared looking into the face of danger. This is really one of the most difficult tests in Minecraft PE, after going through it players can no longer be frightened by anything.
By the way, with the help of the /summon disaster command, users themselves can cause a weather phenomenon, but it's worth being careful because it's really dangerous.
Types of incidents
In Natural Disasters Mod, four types of incidents have been prepared, each of which is dangerous in its own way for the hero and everything that surrounds him:
tornado – getting into his area, the player begins to fly, and some blocks will be destroyed;
earthquake – also gives creatures in his area the effect of levitation, but also slows them down;
sandstorm – or the effect breath of the dragon, imposes a desiccation effect on everything around;
fire – will set fire to a piece of land, and the player will go blind at the same time.
Do not forget to turn on the Experimental Game Mode in Minecraft PE to take advantage of all the possibilities.
How do I install this mod?

The file is in .mcaddon extension, so just tap on the file to automatically install the modification.

Can this mod be run in a multiplayer game?

Yes, for this it is enough just to be the owner of the card and install this modification on it.

What if the mod do not work?

Try to activate the experimental game mode.
Download Natural Disasters Mod for Minecraft PE