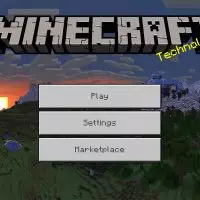 Minecraft PE 1.21.0
Download Minecraft version 1.21.0 apk free
Download Minecraft 1.21.0 for Android Free Discovering the Trial Chambers Update: get to know Breeze who lives underground and craft wolf armor thanks to Armadillo!

Minecraft 1.21.0 Release: Unblocked Version
To the great joy of all users of the cubic world, the developers of Mojang Studios have released this new update. Which contains a wide variety of innovations. One of them is Armadillo, which became the winner of Mob Vote 2023.
Among other exciting changes in Minecraft Pocket Edition 1.21.0, heroes can highlight the following:
Crafter for creating objects;
new dangerous creature – Breeze;
underground structures of Minecraft PE 1.21.0 – Trial Chambers.
Trial Chambers
Players can see and fight with this mob by going to this new area – Trial Chambers. Here in Minecraft version 1.21.0 they are waiting for very exciting and no less dangerous adventures.
This is a unique experience of survival and improving battle skills. Especially for those who like to play in multiplayer. Players can join groups and explore rooms of a new structure, finding resources and defeating mobs.
Breeze
In Minecraft 1.21.0, it is possible to meet a new aggressive mob – Breeze. These creatures spawn in Trial Chambers and can attack guests of this structure.
They resemble Blaze in shape and behavior but cause damage to opponents with the wind.
New Spawner
The new item is called Trial Spawner. Minecraft PE 1.21.0 players can find it in Trial Chambers. It is activated when the characters are close to it. The number of mobs summoned will depend on how many players are nearby.
Crafter
This new useful block allows players to automate the process of creating items a little. It works with Redstone. Which allows users to improve the possibilities of crafting in Minecraft 1.21.0.
Copper Bulb
Since Copper Bulbs appear in underground structures. Their ability to emit light is very useful for Minecraft Bedrock Edition 1.21.0 players who find themselves in complete darkness.
It is worth considering that copper oxidizes over time. And the light from the object loses its brightness.
Armadillo
This year, the user Mob Vote 2023 was held with a record number of participants and according to the results. A very exciting and beneficial animal became the winner. It has a brown color and a shell like a turtle.
Sometimes Armadillo can drop its scute. Players in Minecraft PE 1.21.0 get the opportunity to use it to create wolf armor.
Where in Minecraft PE 1.21.0 can you meet Breeze?

Which mob drops its armor in MCPE 1.21.0?

What is Crafter for?

To automate the process of creating things.