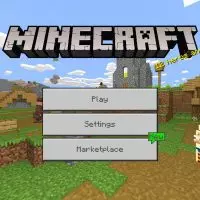 Minecraft PE 1.13.1
Download Minecraft PE 1.13.1
Download
Download Minecraft PE 1.13.1 full version: Play the full game with the foxes.
Minecraft PE 1.13.1 – What's new?
Mojang informed MCPE fans that the branch upgrades would improve performance to stabilize the gameplay.
Developers try to minimize game errors. This is the kind of effort that all engaging users can see in Minecraft PE 1.13.1.
Foxes
Those who played the 1.14 version of Minecraft Java already know that foxes are nocturnal hunters that appear in the taiga, giant tree, and snow biomes.
There is a 5% chance that a 2-4 fox group will appear in Minecraft Pocket Edition 1.13.1. They are similar in properties to ocelots, but unlike them, they do not run away when a player approaches.
The most fantastic thing about them is that there's a 20% share of the fox that keeps an object in its mouth.
Brown cows
Many have wondered why Minecraft Bedrock Edition 1.13.1 has red mushroom cows and brown ones. Although brown cows would mean nothing in the game, as they are precisely the same as red cows, the creators of Minecraft decided to add them.
How can you see a new mob? You need a lightning bolt to hit a bug cow.
Structure blocks
Developers know that there are now many players who like to make cards on Minecraft PE. That's why they added structural blocks. These are blocks that are used to create structures manually.
The idea is to save the templates and then copy them to any world. Each structure can be rotated or reflected.
Blocks
For good operation of the structural block in Minecraft PE 1.13.1, it was decided to add a block structure_void.
It can only be obtained in experimental mode and only in creative mode by writing a command /give @s structure_void. His task is to remove all air blocks.
Wither Rose
A fantastic flower appeared in MCPE 1.13.1. The Wieser Rose can be obtained by creativity or descending into the Nether World.
But be careful. A flower can give you a drying effect. Even so, you can make a stew and a black dye.
Can I tame a fox in MCPE?

How can I see a brown cow?

The mushroom cow must be struck by lightning.

Where can I find Wither Rose in Minecraft PE?

You can get it in the creative or in the Nether.
Download Minecraft 1.13.1