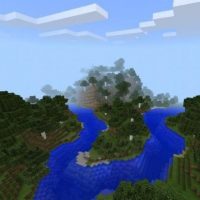 Shiftery Shaders for Minecraft PE
Version MCPE: 1.14.0 - 1.20.32
Download
Download Shiftery Shaders for Minecraft PE: get ready for an adventure in a beautiful world that will be remembered for incredibly beautiful graphic effects!
Shiftery Shaders for Minecraft PE
The developers have added to Shiftery Shaders a great opportunity to transform the familiar Minecraft PE world and make it more realistic and truly memorable.
Shifter shaders are an excellent addition that allows you to efficiently use various graphic effects and textures in the gameplay.
The new version allows you to immerse yourself in an amazing world that will amaze players with its quality.
Players will be surprised because, with this update, the world of Minecraft PE can be incredibly beautiful and unique.
Main Features
Shiftery Shaders has received many improvements and fixes. The combination of realistic textures, clearer lines, and a modified interface create the effect of a real colorful world.
By the way, not only the graphic effects have changed, but also the interface of the game itself. On newer versions of Minecraft PE, for example, a new button design appears.
Graphic effects
The first thing that catches your eye when you start the game is the incredibly beautiful shade of the sky. It became very deep blue.
It is also worth noting that on the latest versions of Minecraft PE, the sun is no longer just a square, but a full-fledged realistic object. Which creates an amazing effect.
A wonderful feature of Shiftery Shaders is that the changes also affected water bodies.
Their color has become more saturated and changes according to the depth, which makes the picture more realistic. The water has also become more transparent and crystal clear.
Shiftery Shaders are distinguished by clearer lines. Literally, every leaf on the tree is painted and trembles from the breeze.
What if the shader doesn't work?

Try to activate the experimental game mode.

Can I use it on servers?

Yes, you are free to use it on public servers.

How do I install this shader?

The file is in .mcpack extension, so just tap on the file to automatically install the modification.
download anchor
Download Shiftery Shaders for Minecraft PE