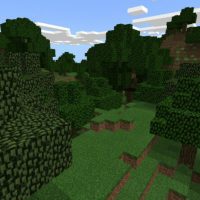 Nostalgia Shader for Minecraft PE
Version MCPE: 1.4.0 - 1.19.83
Download
Download Nostalgia Shader for Minecraft PE: go back in time and explore what the surrounding space looked like in the old days.
What is new in Nostalgia Shader?
Nostalgia Shader can create a unique atmosphere in the world of Minecraft PE. Thanks to the changes, players will be able to assess how the surrounding space looked in previous versions of the game.
The update will return some blocks that were removed by the developers during the update process. Also, a very unusual version of leather armor is available to the heroes. Evaluate all the changes right now by installing this add-on.
Perhaps users will like them so much that they will no longer want to return to the modern version.
Graphics
A great opportunity to go back to the roots, and remember the past. And feel nostalgia is presented to all users, thanks to Nostalgia Shader. With this update, players will be able to return some items and blocks that are not available in modern versions.
The developers also decided to make changes to the interface. And now it will fully comply with the early versions of Minecraft PE.
Players may want to stay longer in such an unusual world for our time, which makes you remember the old days with every detail.
Main Features
The authors invite each player to travel through time. Beginners will be interested to find out what the cubic world was like in the past, and Nostalgia Shader will remind more experienced players of how it all started.
Bright colors and textures seem simpler and more understandable to every player, and a user-friendly interface will allow you to spend time in the game in an interesting and useful way.
All the changes that will appear in Minecraft PE thanks to this update perfectly complement each other and perfectly harmonize with the surrounding nature. Start your journey right now with this wonderful update.
What if the Nostalgia Shader does not work?

Try to activate the experimental game mode.

Can I use it on servers?

Yes, you are free to use it on public servers.

How do I install this shader?

The file is in .mcpack extension, so just tap on the file to automatically install the modification.
Download Nostalgia Shader for Minecraft PE